Product Designer, Design Systems
4 days ago
🇺🇸 United States – Remote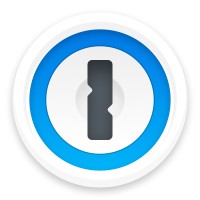 1Password
Productive businesses use 1Password to secure employees at scale.
501 - 1000
💰 $620M Series C on 2022-01
Description
• The role is to work on the Knox Design System team to help achieve higher efficiency, consistency, and scalability when building 1Password products. • Responsibilities include creating and maintaining a library of reusable design components and usage guidelines, collaborating with designers and developers to mature the Design System, identifying opportunities for new components and patterns, and providing guidance around their usage. • The role is remote and open to candidates in Canada, the US, and the Netherlands.
Requirements
• Experience building design systems, component libraries, and/or UI Kits. • A portfolio demonstrating experience and thought process. • Experience maintaining design systems, creating and updating documentation, and library components. • Mastery of Figma design tool. • Experience designing and launching for desktop and mobile environments. • Proactive attitude and ability to work closely with Product Designers and Developers across multiple teams. • Familiarity with accessibility standards and inclusive design practices. • Knowledge of front-end development (HTML, CSS, JavaScript).
Benefits
• Annual salary between $102,000USD and $138,000USD, plus benefits program (health, dental, 401k, etc.). • Generous paid time off, wellness spending account, and wellness days off. • Complimentary Headspace membership. • Employee stock option program and retirement matching program. • Training budget, 1Password University access, and learning sessions. • Free 1Password account and friends and family discount. • Paid volunteer days. • Employee-led DEI&B programs and ERGs. • Fully remote environment. • Peer-to-peer recognition through Bonusly.
Apply Now
Looking for a remote tech job? Search our job board for 30,000+ remote jobs
Search Remote Jobs