CPT-4215 Executive Assistant (Real Estate)
September 26
🌎 Anywhere in the World – Remote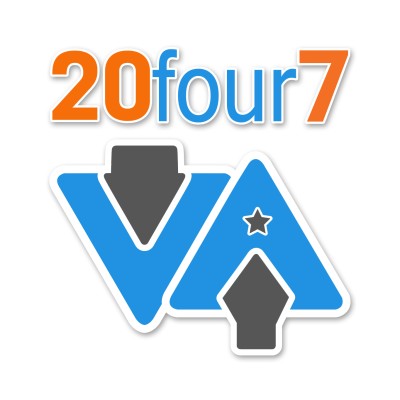 20four7VA
End-to-End Virtual Staffing Solutions | Hire Simply, Scale Quickly
General Admin Virtual Assistant • eCommerce • Virtual Staffing • Social Media Management • eCommerce Virtual Assistant
51 - 200
Description
• CPT-4215 Executive Assistant (Real Estate) • VA Service: Business Support • VA Experience Level: Junior Level and up • Hours/Week: 40 hours • Shift Time Zone: EST • Shift Hours: 9:00 am to 5:00 pm • Shift Days: Monday to Friday • Gender Preference: None • Country Preference: None • Accent Preference: Neutral to None - Bilingual (Spanish and English) • Number of VAs: 1 • Tasks - Receptionist Duties: Handle inbound calls in a professional and courteous manner, addressing customer inquiries and directing calls to the appropriate team members. - Manage scheduling and calendar appointments efficiently. - Rent Manager CRM: Utilize Rent Manager CRM to update and maintain the database accurately. Enter work orders, update tenant information, and ensure the system is up to date. - Complaint Resolution: Act as the primary point of contact for customer complaints, demonstrating excellent problem-solving skills to resolve issues promptly and satisfactorily. - Real Estate Experience: Possess a strong background and experience in the real estate industry, particularly in New York. Understand New York-specific regulations, policies, and market dynamics to provide accurate and efficient support. - Bilingual Fluency: Fluent in Spanish and English, allowing seamless communication with our diverse client base. Capable of providing assistance, answering inquiries, and conducting business transactions in both languages. - Administrative Support: Provide comprehensive administrative support, including managing correspondence, organizing documents, scheduling meetings, and preparing reports. Maintain confidentiality and handle sensitive information with discretion and professionalism.
Requirements
• Proven experience as an Executive Assistant or Virtual Assistant. • Bilingual fluency in Spanish and English, both written and spoken. • Excellent communication skills in both languages, with the ability to effectively interact with clients and team members. • Proficiency in using CRM systems, preferably Rent Manager or similar property management software. • Strong problem-solving skills and ability to handle complaints and resolve issues effectively. • Experience in the real estate industry, specifically in New York. • Exceptional organizational and time management abilities. • Attention to detail and accuracy in data entry and database maintenance. • Proficient in using calendar and scheduling tools for efficient appointment management. • Ability to work independently with minimal supervision and prioritize tasks effectively.
Benefits
• Competitive rates • Weekly payments • Annual rate increase (based on performance) • Paid time off • Paid holidays • Various open roles are available • Free training and upskilling • Constant support and guidance from managers and mentors • Clear schedules and guidelines • A vibrant community always ready to support you • And more!
Apply Now
Looking for a remote tech job? Search our job board for 30,000+ remote jobs
Search Remote Jobs