Compliance Associate
August 20
🌎 Anywhere in the World – Remote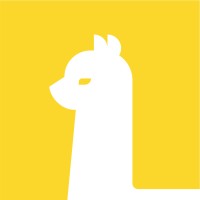 Alpaca
Developer APIs for stocks and crypto trading, investing apps, and embedded fintech.
Finance • Trading • Fintech • Algorithm Trading • Investing
201 - 500
Description
As the Compliance Associate II, you'll partner with the Chief Compliance Officer of Alpaca Securities LLC to support the compliance operations of Alpaca Securities, LLC. The role will assist with further development and managing all of the compliance, policies and procedures, and keeping the firm's and employees registrations and regulatory filings up to date for a global technology and financial services company. The Compliance Department team is 100% distributed and remote. This role will be reporting directly to the Chief Compliance Officer. Key Responsibilities: • Review escalations of daily trading activity, identifying and investigating any suspicious or non-compliant behavior. • Review and approve advertising materials, ensuring compliance with FINRA regulations and internal policies. • Assist in the preparation and submission of required regulatory filings and reports. • Responsible for handling FINRA Rule 4530 matters in a timely and professional manner, collaborating with relevant departments to address and rectify issues. • Monitor internal correspondence, including emails and communications, to identify any potential compliance violations or risks. • Perform special projects at the request of the Chief Compliance Officer or AMLCO • Respond to inquiries and/or refer inquiries to the appropriate department or person and exhibit the necessary follow-through with customers and/or staff involved. • Collaborate with cross-functional teams to implement compliance policies, procedures, and controls. • Stay up-to-date with industry regulations and developments, and recommend adjustments to compliance processes as needed.
Requirements
• Bachelor's degree in Finance, Business, Law, or a related field. • FINRA Series 7 and 24 licenses are required; additional licenses and designations are a plus. • Minimum of 5 years of relevant experience in compliance within a FINRA regulated broker dealer or similar financial institution. • Strong understanding of FINRA rules and regulations, with the ability to interpret and apply them effectively. • Excellent analytical skills, attention to detail, and the ability to spot unusual patterns or discrepancies. • Effective communication skills, both written and verbal, to interact with internal and external stakeholders. • Ability to work independently, manage priorities, and meet deadlines in a fast-paced environment. • Proficiency in using compliance software and tools is preferred. • High ethical standards and a commitment to maintaining confidentiality.
Benefits
• Competitive Salary & Stock Options • Health benefits start on day 1. In the US this includes Medical, Dental, Vision. In Canada, this includes supplemental health care. Internationally, this includes a stipend value to offset medical costs. • New Hire Home-Office Setup: One-time USD $500 • Monthly Stipend: USD $150 per month via a Brex Card • Work with awesome hard working people, super smart and cool clients and innovative partners from around the world • Alpaca is proud to be an equal opportunity workplace dedicated to pursuing and hiring a diverse workforce.
Apply Now
Looking for a remote tech job? Search our job board for 30,000+ remote jobs
Search Remote Jobs