Data Science and Machine Learning Matching Specialist
August 30
🇺🇸 United States – Remote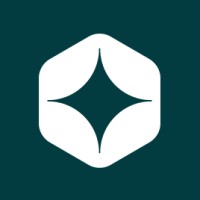 Andela
We connect brilliant global talent to meaningful opportunities to create sustainable, high-performing technology teams.
Technology • Software Development • Education
201 - 500
💰 $200M Series E on 2021-09
Description
• Andela is seeking to expand the SMB/Enterprise Matching Specialist team within Data Science and Machine Learning Vertical that plays a critical role in the process of connecting our customers with the very best engineers in Andela's talent network for their needs. The team lies in the Talent Business Unit of Andela that is in charge of facilitating the entire journey of talents from top-of-the-funnel, sourcing, assessment, to matching them with clients and jobs, as well as community activities, and ensuring great talent experience in each step of the process. In this role, you will sit at the nexus of the Talent Unit and be the key link between the talents from the network and customers. The Matching Specialist team is specifically in charge of matching clients/jobs and talents from the network through a number of activities including: client-facing activities such as gathering, documenting, and communicating client requirements based on their business, technical, cultural, and resourcing needs talent-facing activities such as searching, identifying, vetting, and placing the best qualified Andela engineer(s) to meet those needs. a set of other activities that support the whole Matching process Matching Specialist need to have a wide knowledge and some hands-on experience in technology and be up to date with all technologies, data science and machine learning concepts, and have an understanding of the data science/machine learning lifecycle in each area (e.g. full-stack, Data Engineering, DevOps, CloudOps, QA, etc) in order to be able and competent to discuss, and understand client's needs, be able to advise on pros and cons of different solutions and give guidance on hiring strategies, as well as set the right expectations regarding feasibility, budget, timelines and turnaround times. You will also use this knowledge to properly search for talents (using our internal tools), and evaluate their suitability for the role, prep them and support them throughout the interview process. In your day-to-day, you will be responsible for handling your portfolio of open jobs, pushing them through the funnel, updating all the systems with accurate information, and collaborating with many different teams in order to deliver on that. This position requires a highly organized self-starter with an interest in operations, talent, and engineering. You must be comfortable and flexible navigating ambiguity and working across cross-cultural teams in a fast-paced environment.
Requirements
• Four-year degree from an accredited university, preferably in Business, Operations, Engineering, or Computer Science • 4+ years of experience working in software development, technology consulting, or technical product/project management • Understanding of the entire SDLC/ADLC in different areas of Technology • Familiarity with technology concepts including, but not limited to: cloud computing, mobile, applications design/development/hosting, DevOps, IoT, databases, analytics, machine learning, algorithms, networking, security, storage, continuous integration and deployment, APIs, microservices, containerization, and site reliability engineering [For Ent team] • 2+ years in Enterprise client-facing, operationally-focused role, ideally interacting with mid-to senior-level technology executives • Excellent written and verbal communication skills, including the ability to optimally present sophisticated information clearly and keep track of multiple work streams at once • Experience directly interacting with customers and have a client-centric approach • Demonstrated ability to adapt to changing business priorities and a strong work ethic • Experience thriving in a fast-paced, collaborative, cross-disciplinary, and geographically dispersed environment • Strong organizational skills with experience coordinating multiple work streams simultaneously • Consistent track record to think out of the box, strategically and act tactically about business, customers, product, and technical challenges • This role is fully remote #LI-NSR
Benefits
• Fully Remote work culture - we hire globally and all of our roles are fully remote! • Bring your own device stipend - buy your own laptop with funds from Andela • Flexible working hours • Equity (as a part of compensation package) • Healthcare, 401k (US only) • Andela Affinity Groups • Growth & development paths • Generous Paid Time Off, Parental Leave, Compassionate Leave • And more to come!
Apply Now
Looking for a remote tech job? Search our job board for 30,000+ remote jobs
Search Remote Jobs