Inside Sales Representative
Yesterday
🇺🇸 United States – Remote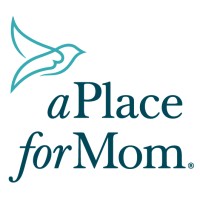 A Place for Mom
Enabling families to make the best senior living decisions for their loved ones
Senior Care • Referral Service • Eldercare • Alzheimer's Care • Senior Housing
501 - 1000
💰 $175M Private Equity Round on 2022-01
Description
• Work in a growing, fast-paced industry to help educate families on senior care options and find the right communities to meet their needs while working remotely from your home office. • Take inbound, pre-screened leads and help guide families from initial consultation, to touring of facilities, and ultimately moving into a senior living community. • Act as the liaison between families in need and the senior housing communities or care providers. • Advisors are measured and compensated based on their ability to meet business targets. This includes reaching daily call benchmarks, scheduling tours at communities, and converting leads into move-ins resulting in achievement of a monthly quota. • Competitive by nature – a selling machine, self-starter motivated to win and hit your sales goals • Passionate about learning and development – excitement to learn about our industry through extensive new hire training program as well as ongoing feedback to help you improve performance over time • Proficient in Digital – fluent and comfortable with Microsoft Office and digitally savvy in order to learn and use our internal CRM system • Flexible – to achieve targets, advisors need to be available to work evening, nights and weekends.
Requirements
• Bachelor's degree preferred • History of exceeding sales quota • Ability to multi-task; simultaneously talk on the phone and take notes on the computer. • Strong computer and typing skills necessary, including Word and Excel.
Benefits
• Base Salary: $51,500 • On Target Earnings: $86,500+ (Uncapped) • 401(k) plus match • Dental Insurance • Health Insurance • Vision Insurance • Paid Time Off • All your information will be kept confidential according to EEO guidelines. • A Place for Mom uses E-Verify to confirm the employment eligibility of all newly hired employees.
Apply Now
Looking for a remote tech job? Search our job board for 30,000+ remote jobs
Search Remote Jobs