Area Sales Manager
August 20
🌎 Anywhere in the World – Remote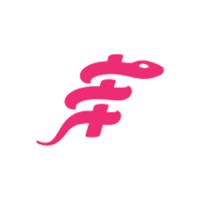 Brainlab
Together we're making an impact on patient lives with our medical technologies.
Image-guided surgery software and platforms • Radiotherapy software and hardware • Cloud-based image enrichment and sharing • Digital O.R. integration • Radiosurgery software and hardware
1001 - 5000
💰 Private Equity Round on 2018-09
Description
• Translate training and education into successful sales of all Visiontree's products, marketed in packages to align with the Brainlab RadOnc and surgery portfolios (Neuro, Spine and Oncology). • Develop creative strategies for all existing and potential accounts within territory. • Generate and maintain a complete and consistent customer database for assigned territory. • Establish and maintain relationships with all contacts at qualified accounts through customer visits, letters, phone calls, attendance at congresses, etc. • Manage the complete sales cycle (including presentation, evaluation, contract negotiation and close, followed by hand-off to Visiontree implementations team). • Prepare necessary documents for tenders (including quotes, letters, answering of technical questions, etc.). • Develop regular pattern of contacting customers and stay knowledgeable regarding the status of each account, distributor, and market. • Leverage existing client relationships to effectively influence other accounts and promote upgrade business. • Share account information with colleagues to stimulate cross-selling. • Conduct accurate sales forecasts and provide data for annual budget planning. • Develop a creative 12-month sales strategy in alignment with Visiontree and Brainlab's corporate strategies. • Maintain a high degree of knowledge through continuous self-training. • Maintain a professional and innovative image of VisionTree and Brainlab with customers, competitors, and colleagues. • Monitor own costs and propose potential saving.
Requirements
• BA/BS preferred, or equivalent experience. • Must be adept at web-based product presentations, which are key to each stage of the sales cycle. • Must be a road warrior, with a willingness and desire to travel constantly. • Documented success as a top-tier rep in previous sales positions. • 1 - 2 years sales experience. • SaaS products and/or medical preferred. • Knowledge of oncology and surgical procedures/workflows, anatomy and medical terminology and research, a plus. • Excellent written and verbal communication skills. • Self-motivated, detail oriented and a proven history of ability to make independent decisions. • Previous experience communicating with oncologists and/or surgeons, researchers and knowledge of hospital hierarchy and sales cycles. • Superior customer relations proficiency and experience working closely with senior management. • Strong presentation skill. • Proficiency in Microsoft Word, Excel, PowerPoint and Outlook. • High comfort level with software and technology, in general.
Benefits
• All your information will be kept confidential according to EEO guidelines.
Apply Now
Looking for a remote tech job? Search our job board for 30,000+ remote jobs
Search Remote Jobs