Sr. Manager, US Affiliate Operations
May 20
🇺🇸 United States – Remote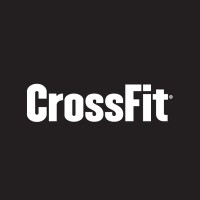 CrossFit, LLC
The world's leading platform for health, happiness, and performance.
Fitness • Seminars • Training • Media
201 - 500
Description
• Oversee and directs all growth, revenue, and P&L management and create monthly reports on all relevant metrics • Integrating efforts with internal lead/demand generation processes; and other responsibilities as needed to support the Affiliate Operations team • Establishing and adhering to timeframes for lead creation, follow-up, management, conversion, and ongoing support • Responsible for budget planning and cost control and oversee all employee development and personnel initiatives • Build, lead, and motivate the field team and work collaboratively with stakeholders to strategically grow the Affiliate business year-over-year • Partner closely with Affiliate leadership to develop cost control initiatives • Provide affiliate support and works closely with the customer support team • Partner with Department Heads to create synergy and take advantage of opportunities within each vertical
Requirements
• Understanding of the CrossFit Affiliate/Training/Sport businesses and can easily relate to our customer base. • Exceptional ability to create relationships with new and tenured affiliate owners for retention based goals. Advanced understanding of the affiliate owner needs and expectations • Proven ability to manage multiple projects that span across teams. • Passionate and thoughtful leader who will be creative on approach to market growth. • Strong analytical skills with an aptitude for translating quantitative and qualitative data into actionable plans. • Proven ability to succeed in a fast-paced, dynamic and high growth technology environment. • Experience working on or with remote teams. • Passion for CrossFit and our mission to be the world's leading platform for health, happiness and performance • 5+ yrs. experience in the CrossFit community. • CrossFit L1 certificate required and L2 certificate preferred.
Benefits
• Rich Medical, Dental, and Vision plans • Unlimited Paid Time Off––empowering you to unplug whenever and however you need to • Flexible spending account and 401(k) with employer matching at 5% • CrossFit Gym Membership Reimbursement • CrossFit Courses Benefit • Partnership Perks
Apply Now
Looking for a remote tech job? Search our job board for 30,000+ remote jobs
Search Remote Jobs