SDR Manager, MidMarket
March 8
Apply Now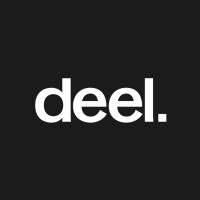 Deel
Deel helps businesses hire anyone, anywhere. It's global payroll for employees and contractors from around the world.
Payment Services • independent contractors • remote hiring • remote work • financial service
1001 - 5000
🔥 Funding within the last year
💰 $50M Venture Round on 2022-05
Description
• The role is a Manager, Sales Development position • The Manager will develop, train, and hire sales development representatives for Deel • The Sales Development team is responsible for the first interaction with prospective Deel customers • The Manager will be responsible for a team of MidMarket or Enterprise SDRs • The Manager will drive high performance and accountability within the sales development team • Metrics will be tracked and reported to senior leadership regularly • The Manager will identify and recommend improvements for efficiency, productivity, and processes • Creative incentives will be used to motivate team members • The Manager will embody the company culture and maintain high sales employee engagement
Requirements
• 1+ years of experience as an SDR manager • Have worked at a high growth tech company that sells into the mid-market and enterprise companies • Highly fluent is designing and implementing outbound sales development playbooks, cadences, and best practices • Experience with scaling an SDR team and can think through career paths, compensation plans, segmenting the team, etc. • You use data and analytics to drive your decision making process, identify areas for improvement, and track progress • Great at motivating and inspiring SDRs to high performance
Benefits
• Competitive pay with scalable benefits, rewards, and perks • Stock grant opportunities • Ability to choose where you work, whether it's at home, the beach, or a WeWork • A commitment to inclusivity and access for all. Deel values diversity and is an equal opportunity employer.
Apply Now
Looking for a remote tech job? Search our job board for 19,000+ remote jobs
Search All Jobs