SDR MidMarket, North America
March 8
Apply Now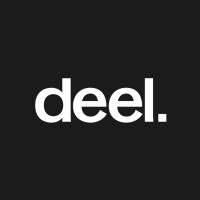 Deel
Deel helps businesses hire anyone, anywhere. It's global payroll for employees and contractors from around the world.
Payment Services • independent contractors • remote hiring • remote work • financial service
1001 - 5000
🔥 Funding within the last year
💰 $50M Venture Round on 2022-05
Description
• The job opening is for the position of SDR North America. • The role involves breaking into new accounts and building relationships with multiple contacts within the target customer segments. • The job requires collaboration with the wider sales team, market research, and lead qualification by learning about their approach to onboarding. • The SDR's duties include inbound and outbound prospecting efforts to generate sales leads that will turn into opportunities and closed business. • The SDR will be responsible for learning from the sales team and helping build out the Sales Playbook and Tech Stack. • The role demands education and development of leads through inbound or outbound prospecting via phone calls, emails, events, webinars, and assorted campaigns. • The candidate must identify and develop an in-depth understanding of each lead generation process, supporting marketing activities, prospect touch-points, and the handoff to an Account Executive. • The SDR must generate email sequences, make cold-calls to map and penetrate accounts, conduct follow-up calls and emails until meetings are set.
Requirements
• Smart and hardworking • Entrepreneurial spirit/experience with a strong growth mindset • Good at writing email copy and sequence campaigns that convert • Adaptable and comfortable in a fast-paced environment • Active relationship builder who can collaborate with internal and external teams to consistently improve processes and communication workflows
Benefits
• Competitive pay and scalable benefits • Stock grant opportunities • Ability to work from anywhere • Additional perks and benefits based on employment status and country • Inclusivity and access for all
Apply Now
Looking for a remote tech job? Search our job board for 19,000+ remote jobs
Search All Jobs