Technical Writer II
September 11
🇺🇸 United States – Remote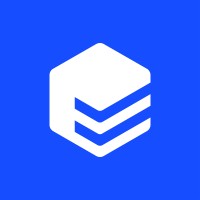 EasyPost
EasyPost is a Shipping API that solves complex logistics problems for eCommerce businesses.
postage • shipping • API • logistics
51 - 200
💰 $25M Series B on 2021-09
Description
• Develop a variety of communication materials including user manuals, technical guides, FAQs, knowledge based articles, and other documentation that provides users with clear instructions on how to effectively use and troubleshoot products. • Transform complex technical information into user-friendly content that is easily comprehensible for non-technical audiences maintaining consistent tone, style, and terminology across all communication materials. • Work closely with cross-functional teams, including product managers, engineers, designers, and support staff, to gather technical information and ensure accuracy in the communication materials. • Understand the target audience's needs, preferences, and levels of technical expertise & adapt communication strategies accordingly to provide information in the most accessible manner. • Maintain an in-depth understanding of the company's products, their features, functionalities, and technical specifications. • Contribute to product launch activities by preparing communication materials that introduce new products or updates to the market. • Review and edit content created by other team members to ensure accuracy, clarity, and consistency. • Keep up to date with industry trends, communication tools, and best practices in technical communication to enhance the quality of deliverables.
Requirements
• Bachelor's degree in technical communication, computer science, engineering, or other related field. • 3+ years of related experience, master's degree and 1+ years of related experience, or equivalent related work experience. • Proven experience in technical writing or technical communication, especially in translating complex concepts into user-friendly content. • Proficient in using documentation tools, content management systems, and graphic software. • Attention to detail and a commitment to producing high-quality, error-free content. • Ability to adapt to changing priorities and work well in a fast-paced dynamic environment. • Working knowledge of modern software development.
Benefits
• Comprehensive medical, dental, vision, and life insurance • Competitive compensation package and equity • 401(k) match • Monthly work from home stipend of $50 net • Flexible work schedule and paid time off • Collaborative culture with a supportive team • A great place to work with unlimited growth opportunities • The opportunity to make massive contributions at a hyper-growth company • Make an impact on a product helping ship millions of packages per day
Apply Now
Looking for a remote tech job? Search our job board for 30,000+ remote jobs
Search Remote Jobs