Customer Success Manager
September 13
🌎 Anywhere in the World – Remote
💝 Customer Success & Support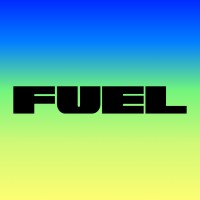 Fuelfinance
fuelfinance —financial team in the cloud
finance • financial processes • financial models • financial systems
11 - 50
🔥 Funding within the last year
💰 $1M Seed Round on 2023-01
Description
• Join us on an exciting journey where finance and technology come together. Fuelfinance is searching for an enthusiastic and dynamic Senior Customer Success Manager to play a crucial role in our mission: helping visionary fintech founders in the US succeed. At Fuelfinance, we're all about our customer's success, and we believe it reflects our own. Your role isn't just about managing relationships; it's about nurturing them and turning customers into loyal partners. We need someone who's passionate about communication, problem-solving, and finding solutions to keep our customers happy. This role is all about making a real impact on our customer retention and building a customer success management system from the ground up.
Requirements
• 3+ years of experience in B2B customer success, support, account or customer relationship management • Strong knowledge of financial & CRM software and tools (Quickbooks Online, Xero, Stripe, Microsoft Dynamics, NetSuite, etc.) • Strong understanding of financial management, reporting, and analysis concepts • Previous experience in building and developing CSM processes from scratch • English at C1 level • Excellent communication, interpersonal, and problem-solving skills • Strong multitasking, self-management, and prioritization skills • Proactive rather than reactive approach (you easily approach customers to solve problems they don't even know they have yet) • Customer-centric mindset
Benefits
• Great compensation package based on your experience and company-wide benefits • You will be joining an amazing and diverse team from over 4 countries • A team of passionate professionals whom you will be excited to see every time you come to the office or get on a Zoom call • A demanding and satisfying startup environment that facilitates rapid personal growth, fueled by a fusion of Silicon Valley startup culture and Ukrainian work ethics • We only work with people who are excited and take pride in the work they do.
Apply Now
Looking for a remote tech job? Search our job board for 30,000+ remote jobs
Search Remote Jobs