Principal Software Development Engineer
August 29
🇺🇸 United States – Remote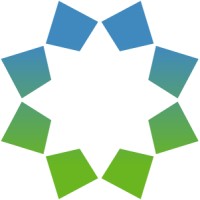 EverBright
EverBright is a new residential solar financing provider, dramatically simplifying the process with faster, more flexible, more affordable options for homeowners and the strength and stability installers need to build their businesses while minimizing costs.
201 - 500
Description
• Develop end to end Salesforce solutions. • Collaborate with IT / Developers for other systems to integrate across the business. • Automate business processes using Salesforce automation tools, such as Process Builder, Workflows, Formulas, Flow, Assignment Rules, and email Alerts. • Build integrations between Salesforce and external applications using REST, SOAP APIs, oAuth and Single Sign-On. • Migrate changes from development to test to production environment(s) using CI technologies like Salesforce DX, Jenkins, and ANT • Perform data updates / migration using Data Loader and other similar tools. • Participate in daily scrum meetings, analyze assign user stories, identify/resolve gaps in functional user stories/business requirements. • Adhere to defined coding standards and develop well-structured, maintainable, and easy to understand code. • Perform independent code reviews and write unit/integration test cases to achieve 85% test coverage. • Ability to effectively debug and resolve issues and/or defects which may be reported as a result of faults in the production system. Assist in writing technical approach and design documentation as required. • Experience designing and implementing technology-enabled business solutions in client-facing position. • Ability to work independently and manage multiple task assignments, including creation of POCs spanning boundaries of Salesforce platform as noted above. • Experience practicing Agile development methodologies. • Strong oral and written communication skillsExperience implementing and developing end to end Salesforce solutions using Configuration and Customization - APEX Class, Triggers, Visualforce pages, Lightning components etc. • Automate business processes using Salesforce automation tools, such as Process Builder, Workflows, Formulas, Flow, Assignment Rules and email Alerts. • Perform data updates / migration using Data Loader and other similar tools.
Requirements
• 6+ years of Salesforce Development experience • Bachelor's Degree or equivalent work experience • Prior Consulting or relevant industry experience • Ability to write, interpret, and critique technical specifications. • Build Salesforce solutions on Salesforce Cloud, Service Cloud, Salesforce Communities • Strong expertise in at least multiple Salesforce Cloud offerings (e.g., Service Cloud, Experience Cloud) • At least one year of experience as Solution Architect, Technical Lead, or Integration Lead for implementations including SFDC and at least four integration endpoints. • Expertise in architecting solutions applying the following technology domains: Message-oriented middleware, Service integration, ETL, Integration adapters, Single sign-on, Secure web services, Integration of public cloud technology platform, Platform Events / CDC • Experience with core Salesforce capabilities including Apex, LwC/Aura, Flows • Certified Salesforce professional • A proactive attitude to Salesforce enhancements and bringing existing code into best practices. • Experience working with large data sets and bulkification • Competency and general web development experience in other languages / development (XML, Flex, JavaScript, .NET, SQL, C++, SOAP-based web services, HTML, CSS • Demonstrates continued personal/professional development.Active in the Salesforce community. • Soft skills: the ability to gather requirements and present solutions to stakeholders.
Benefits
• Competitive compensation • 401k match and pension • Medical, dental, vision, life, and legal insurance • Access to multiple offices around the US • EAP and mental health assistance • Health and wellbeing services • Education assistance program • Adoption assistance • Work from home tech setup Where permitted by applicable law, EverBright requires all employees and new hires to be fully vaccinated for COVID-19 or be willing to receive the COVID-19 vaccination on or before the first day of employment. EverBright is an Equal Opportunity Employer. Qualified applicants are considered for employment without regard to race, color, age, national origin, religion, marital status, sex, sexual orientation, gender identity, gender expression, genetics, disability, protected veteran status or any other basis prohibited by law. We are committed to a diverse and inclusive workplace. EverBright provides reasonable accommodation in its application and selection process for qualified individuals, including accommodations related to compliance with conditional job offer requirements, consistent with federal, state, and local laws. Supporting medical or religious documentation will be required where applicable and permitted by applicable law. To request a reasonable accommodation, please send an e-mail to our recruiting team, providing your name, telephone number and the best time for us to reach you. Alternatively, you may call 1-844-694-4748. Please do not use this line to inquire about your application status. EverBright will not discharge or in any other manner discriminate against employees or applicants because they have inquired about, discussed, or disclosed their own pay or the pay of another employee or applicant. However, employees who have access to the compensation information of other employees or applicants as a part of their essential job functions cannot disclose the pay of other employees or applicants to individuals who do not otherwise have access to compensation information, unless the disclosure is(a) in response to a formal complaint or charge, (b) in furtherance of an investigation, proceeding, hearing, or action, including an investigation conducted by the employer, or (c) consistent with the contractor's legal duty to furnish information. EverBright does not accept any unsolicited resumes or referrals from any third-party recruiting firms or agencies . Please see our policy for more information. By clicking "APPLY FOR THIS JOB" and completing the application form, you are expressing interest in this position at EverBright and your application will be reviewed by our recruiting team. You will need to submit a formal job application.
Apply Now
Looking for a remote tech job? Search our job board for 30,000+ remote jobs
Search Remote Jobs