Associate Enrollment Marketing Manager (Remote)
September 9
🇺🇸 United States – Remote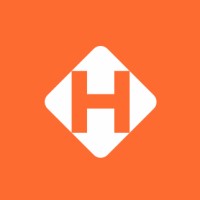 Hinge Health
Pioneering the world's most patient-centered Digital Clinic
digital health • employee benefits • mobile app • internet • software
1001 - 5000
💰 $200M Secondary Market on 2021-10
Description
• Craft and execute the marketing strategies for 100+ clients, helping us hit our ambitious goals for program enrollment and revenue. • Work with our team to pilot creative new ways to spread awareness about Hinge Health, evolving our best practices and expanding our marketing toolkit. • Fill gaps and identify opportunities in our marketing funnel.
Requirements
• Marketing expertise: experience with a wide variety of channels, from digital (email, SMS) to analog (direct mail, OOH, experiential) and beyond (ambassadors, community). • Analytics skills: strength in using both quantitative and qualitative data to inform our marketing strategy and tactics. • Cross functional: experience building marketing materials with teams like Engineering and Design. • Creative: track record of meeting non-standard problems with non-standard solutions. • Excellent writer: able to craft compelling user-facing copy that drives conversion for online and offline channels. • Experience: 3-5 years applicable experience and a Bachelor's degree. • Experience in a high-velocity, high-growth environment.
Benefits
• Inclusive healthcare and benefits: On top of comprehensive medical, dental, and vision coverage, we offer employees and their family members help with gender-affirming care, tools for family and fertility planning, and travel reimbursements if healthcare isn't available where you live. • Planning for the future: Start saving for the future with our traditional or Roth 401k retirement plan options which include a 2% company match. • Modern life stipends: Manage your own learning and development budget, use the mental health to support therapy costs, and lifestyle stipends to cover your favorite wellness services, and work-from-home equipment. • Flexible vacation and paid time off: Employees have flexibility to choose when, how, and why they take time off to rest and recharge. Exempt employees can take advantage of our flexible PTO program. Nonexempt employees can utilize up to two weeks of sick time and up to 17 days of vacation per year, including mental health days. • Other compensation: At Hinge Health, we want every employee to be invested and rewarded in the future success of the company. All full-time positions are eligible for equity. $76,000 - $138,000 a year Consider the range above plus equity, and benefits. Please note that the base salary range is a guideline, and individual total compensation will vary based on factors such as qualifications, skill level, competencies, and work location.
Apply Now
Looking for a remote tech job? Search our job board for 30,000+ remote jobs
Search Remote Jobs