District Sales Manager (Remote w/Bay Area Territory)
August 26
🌎 Anywhere in the World – Remote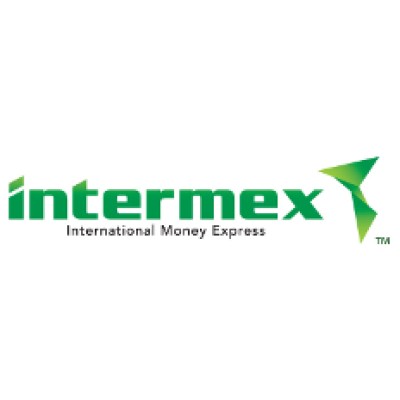 Intermex Wire Transfer, LLC
When it comes to money remittance services, Intermex is a leader you can trust. Our customers come first!
501 - 1000
Description
About Us When it comes to money remittance services, Intermex is a leader you can trust. Founded in 1994, International Money Express (NASDAQ: IMXI) is a leading omnichannel provider of money transfer services. Focused on excellence, we always strive to provide unsurpassed quality and customer service, making the whole process quicker, easier, and more secure. Offering the digital movement of money through proprietary technology, a network of more than 100,000 payer locations, company-operated stores, our mobile app, and the company website, we enable consumers to send money from the United States and Canada to 17 countries, including Latin America, Africa, Asia, and now Europe. Intermex is headquartered in Miami, Florida and continues its four-year track record of exceptional earnings growth as a global public company and premium provider of money transfer services, with our customers coming first and at the heart of what we do. Our goal is to get your money to your recipient however they want it whenever they need it. You Will As District Sales Manager at Intermex Wire Transfer, you will execute established business growth strategies and objectives to drive volume through new and existing customers. Generate new revenue sales by zip code, including prospecting and adding new business in underserved zip codes through in-person (face-to-face) sales to SMB (small to mid-size) local businesses. Increasing existing customer base profit. Create and follow weekly sales routes/plans to maximize district efficiencies – calling on at least 50 retailers per week. Deliver product presentation by demonstrating an industry-leading suite of products and money transfer services. Improve current Agent relationships by exceeding expectations about regular sales calls, quarterly business reviews, and always presenting solutions. Proactively manage all prospect data in CRM. Collaborate cross-functionally to leverage cross-selling opportunities and maximize product offering and profit. Meet and exceed lagging key performance indicators, sales call activity, wire sales targets, agent activation targets and gross margin sales targets.
Requirements
You Have • Must have a minimum of 4 years of proven B2B, SMB territory sales experience. • Experience with retail network supermarkets and or Money Transfer trade. Similar experiences, such as prepaid card services experience (Telephone cards, credit cards, etc.), may be considered based on experience and network is highly preferred. • Multicultural Experience is a must. Mexico and Guatemala are preferred. • Excellent written and verbal communication skills. • Bilingual Spanish is a must. • Proficient in Microsoft Office Suite. • Must have your own vehicle & car insurance. Driving 50-90% of the time.
Benefits
• Competitive base salary plus uncapped on-target sales commissions. • Monthly car allowance plus gas reimbursement. • Hybrid, remote work available, depending on the position. • Business casual dress code and paid time off. • Free Employee Dental and Vision benefits. • Medical benefits and 401K plan available. • Employee Discounted Marketplace. • We celebrate successes and reward our people for their hard work every day. • We promote from within and invest in you with internal programs, training, and initiatives to develop your skills and help you reach your goals.
Apply Now
Looking for a remote tech job? Search our job board for 30,000+ remote jobs
Search Remote Jobs