Operations Manager AI Training
September 13
🌎 Anywhere in the World – Remote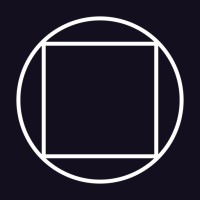 Invisible Technologies Inc.
Scale operations. Cut costs. Support your team.
Productivity • Project Management • Data Clean-Up • Operations • Outsourcing
51 - 200
Description
• As the operational innovation company, high-performing operations are the heart of the value that we deliver to our clients. We are seeking a dynamic and results-driven Operations Manager to accelerate our AI training and application efforts. As a member of our AI training and application team, you will have the opportunity to deeply partner with the world's leading companies in generative AI and LLM development. The Operations Manager will be responsible for managing complex processes, clients, and a large-scale workforce. You will scope and refine expert training processes for these models with a team of advanced human trainers, as well deploy cutting-edge operations and best practices across enterprise companies. A successful candidate will be a fast, adaptable learner to keep pace within this high-velocity space. They will also deliver excellent service and strategic, thought-partnership to clients through managing teams and our tech-enabled process automation.
Requirements
• At least 5 years of experience in operations management, preferably in a client-facing role • Proven track record of managing client relationships and delivering exceptional service • Ideal candidates will have familiarity within or exposure to AI concepts, though curiosity and fast learning are more important • Intermediate understanding of how to build financial models, especially cost-driven analysis; comfortable with data analysis in spreadsheets, managing complex formulas and building processes • Strong management and leadership skills and ability to provide guidance and support to a team • Experience in capacity planning and project management • Excellent communication skills, both verbal and written • Ability to work remotely and manage teams without in-person interaction • Ability to think strategically in complex and difficult situations • Strong sense of urgency and ability to prioritize tasks; be open and flexible on schedules
Benefits
• $90,000 annual base + up to $15,000 annual bonus potential (paid out quarterly) + equity! • Additional opportunities to earn more equity and increase your ownership percentage of the company, through promotions and through redistribution of re-acquired shares via buybacks. • Healthcare Benefits (or Stipend Option) • Flexible Work Schedule / Unlimited Vacation Days • Fully Remote
Apply Now
Looking for a remote tech job? Search our job board for 30,000+ remote jobs
Search Remote Jobs