VP of Operations - AI Training
June 25
🌎 Anywhere in the World – Remote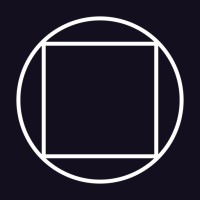 Invisible Technologies Inc.
Scale operations. Cut costs. Support your team.
Productivity • Project Management • Data Clean-Up • Operations • Outsourcing
51 - 200
Description
• The VP of Operations (AI Training) will be responsible for leading and managing the overall operations of the company's AI Training services. • Your Mission As VP of Operations for AI Training, you will be responsible for owning the engine that is powering the world's leading innovation: AI. • You will be responsible for the entire AI training division: managing hundreds of trainers and managers/directors and collaborating with some of the world's top AI researchers. • The three core pillars of your responsibilities will be: • Operations Management: indirectly managing a team of hundreds of AI trainers and directly managing a team of several Operations Managers and Operations Analysts as they manage the production of high-quality work on nuanced AI training processes. • Client Management: partnering with researchers and managers at our clients' companies at both the strategic and tactical levels, working with them to define their needs, map their processes, and ensure our work is achieving their goals. • Systems Thinking: constantly iterating on the design of our processes, applying to both external AI training processes that we run for our clients as well as internal management systems that help you manage your team more efficiently and effectively.
Requirements
• Worked in a company that is currently within the AI innovation boom. This includes AI research tech firms (e.g. OpenAI, Google, Amazon, Anthropic, etc) or within AI services or AI training services firms (e.g. ScaleAI, Labelbox, Turing, etc). You would need to demonstrate a strong understanding of the space if they don't have this experience • Have a vision for the AI space and AI training within it — this will be far from perfect (and perfect is impossible) but what's important is that thinking has been put towards it. • Experience managing an organization of at least 50+ people (though 200+ would be preferred). • Been in client-facing roles in a consulting or strategic partnership capacity. • Big plus if you have a technical background or a recent (<10 years old) major in ML/CS at a university.
Benefits
• $125,000 annual base + up to $50,000 bonus potential (paid out quarterly) + equity! • Additional opportunities to earn more equity and increase your ownership percentage of the company, through promotions and through re-distribution of re-acquired shares via buybacks • Healthcare Benefits (or Stipend Option) • Flexible Work Schedule / Unlimited Vacation Days • Work Remotely
Apply Now
Looking for a remote tech job? Search our job board for 30,000+ remote jobs
Search Remote Jobs