Design Lead
August 2
🌎 Anywhere in the World – Remote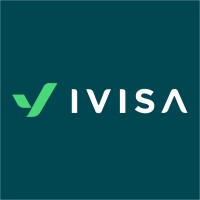 iVisa
Creating innovative solutions for the travel documentation industry.
Visas • eVisas • Online Visas • Passport • Embassy Registration
51 - 200
Description
• Leading and supervising the Design Team that will work for one of the most innovative and groundbreaking app concepts in modern history, in a fun and exciting scaleup atmosphere. • Overseeing the end-to-end design process, ensuring timely delivery of high-quality design assets for our mobile app and website. • Advocating for user-centric design principles and ensuring that UX/UI best practices are applied throughout the design process. • Ensuring the consistency and quality of design assets across all projects, maintaining adherence to design standards and brand guidelines. • Collaborating with the Head of design, founders, marketing, and engineering teams to align design objectives with business goals. • Conducting regular design audits to identify areas for improvement and implement solutions. • Providing guidance and feedback to Designers, helping them improve their skills and meet project requirements (Junior and Mid-Senior Designers).
Requirements
• 3 years of proven experience in project management and team leadership abilities, with a strong portfolio showcasing successful projects and a diverse range of design styles. • Solid understanding of user-centered design principles, UX/UI best practices, and design thinking methodologies. • Strong problem-solving skills and a keen eye for detail. • Ability to prioritize and manage multiple projects at once. • Excellent communication and presentation skills, with the ability to articulate design concepts and influence stakeholders. • Proven ability to communicate effectively one-on-one and within a group. • iVisa ensures equal employment opportunity to all employees and applicants without discrimination or harassment based on race, religious creed, color, age, sex, sexual orientation, gender identity, national origin, marital status, or medical condition.
Benefits
• Collaborative, friendly, and diverse culture. • PTO for everyone and Unlimited PTO to managers and above. • Work from anywhere: remote-first company but we also have the opportunity to meet each other every Q. • Mental wellness sessions (with a certified psychologist). • Training Allowance. • An excellent learning platform to encourage your professional development. • Extended Family Leave policy: all birthing parents, non-birthing parents, and adopting parents are eligible. • Run in a highly tech-minded company with top of line tools and make a real impact. • Join us in our commitment to the planet and sustainability. For every iViser, we plant one tree, enabling you to be part of our environmental initiatives.
Apply Now
Looking for a remote tech job? Search our job board for 30,000+ remote jobs
Search Remote Jobs