Lead Platform Engineer
September 26
🇺🇸 United States – Remote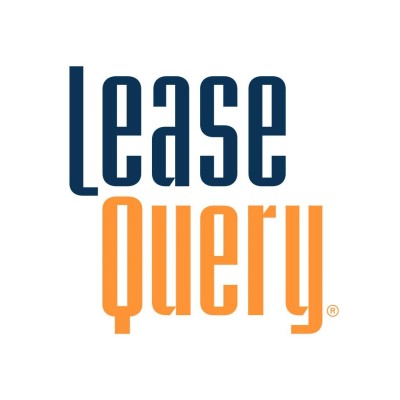 LeaseQuery
We're hiring! Join one of the fastest-growing tech companies in Atlanta.
Lease Accounting • FAS 13 • Lease Management • Lease Administration • Lease Accounting Software
201 - 500
Description
• Build systems and APIs that multiple applications utilize • Write lots of high quality code, quickly. You'll set the bar for the team in terms of solid, practical, maintainable, testable code. You'll also set the bar for how fast you can turn ideas into working software. • Be the thought leader of the platform capabilities - understand our suite of apps and work closely with the CTO and other engineering leaders to turn ambiguous needs into high quality, scalable, maintainable software. • Tackle complex problems, resolve them, and ensure solutions prevent future issues. Do so in a super pragmatic way - build/buy/use should always be on your mind and your team should never suffer from "not invented here syndrome". • Evolve our architecture to meet current and future needs for scaling, performance, security, and reliability. Your focus is on quality and speed of delivery. • Participate in the processes the team uses to organize around the work and get feedback such as planning, backlog refinement, sprint reviews. • Communicate across the org to ensure your team is effective and achieves their goals. • Work up and down the stack to implement new features and improve our systems. Our stack is C#, Ruby/Rails, Python, AWS, Postgres, Redis, Node, and React.
Requirements
• 5+ years experience in one of our core languages (C#, Ruby, Python, Node) • 7+ years experience in software generally, ideally in SaaS • Degree in Computer Science or equivalent, or similar professional experience • Substantial experience in at least one of our technology stacks. You have opinions about its strengths and weaknesses. You provide technical direction for a team implementing solutions in that stack. You also should know when to use a different stack. • Experience increasing quality/reliability of systems through rock solid technical practices. • Experience improving the practices of your team and organization • Experience ensuring non functional requirements are met and maintained. • A track record of accepting feedback and working to improve. • Experience leading others and giving feedback. • A desire to learn and grow outside of work through books, podcasts, meetups, conferences, etc. • Degree in Computer Science or equivalent, or similar professional experience
Benefits
• Flexible PTO (including 11 holidays and your birthday off) • 401(k) plan with employer matching • Great health benefits with multiple plan option • Option to choose between in office, fully remote, or a hybrid work environment for all employees • Sabbatical program (4 weeks after 5 years of service) • Casual dress environment (when in office) • Catered lunches every Tuesday and Thursday • Company events each quarter • Signing stipend for a work-from-home setup • Free gym membership at our office • Annual employee development program stipend of $2,000 for each employee • Flexible parental leave with 10 weeks paid leave for ALL new parents • Fertility/adoption assistance • Annual tutoring stipend for your children • Mentorship program available immediately • Regular team outings • Advancement opportunities based on results, not politics • Culture that emphasizes inclusiveness driven by our REDI Committee
Apply Now
Looking for a remote tech job? Search our job board for 30,000+ remote jobs
Search Remote Jobs