Senior Field Marketing Director
August 31
🇺🇸 United States – Remote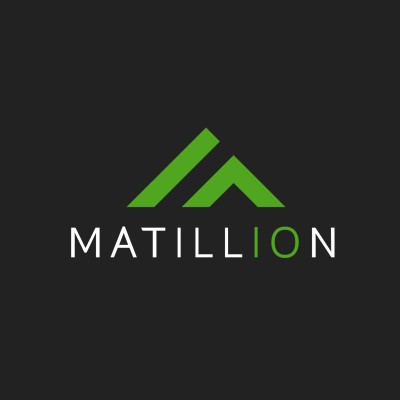 Matillion
Matillion makes the world's data useful with an easy-to-use, cloud-native data integration and transformation platform.
Business Intelligence • BI • SaaS • Reporting • Dashboards
501 - 1000
Description
The North America Field Marketing Director works in close partnership with corporate marketing, regional sales and partner teams to manage and execute integrated marketing programs supporting vertical- and territory-based GTM strategies. You will localize global campaigns, develop regional marketing initiatives based on priorities and create sales communications that drive the visibility and adoption of company messaging, product launches, and more across the region. This person will respond to data insights and opportunities to recognize, act on, and generate leads. This role is instrumental in building field relationships with core Alliance and SI partners, driving co-partner initiatives alongside our Partner Marketing team, including scaled events and co-marketing execution. You will be experienced in leading globally relevant field programs and be able to influence strategy for your ROW counterpart. The role will include management responsibilities aligned to driving new logos, programmatic experiences as well as nurture. As a Senior leader, you will also be expected to mentor the broader marketing team to drive a cross-team results-driven mentality.
Requirements
• 10 years of business-to-business, demand generation, digital and experiential marketing experience primarily through GTM and Field models • 5 Years plus of successful management experience, driving high-performing marketing teams • Industry knowledge of demand generation methods, including creating a funnel and nurture strategies • Proven track record of creating leads, building pipelines and generating revenue • Proven ability to build relationships across a number of stakeholders including sales, SDR, customer success, subject matter experts, and product & partner marketing • Up to date on best practices in paid media and digital marketing • Excellent written and verbal communication skills, with the ability to craft compelling marketing content. • Leadership experience preferred - including managing teams, mentoring staff, and collaborating across departments. • Understanding of complex buying/selling processes involving multiple decision-makers to drive a results-driven mentality • Strong event management skills to manage strategy, planning, and results for the full scale of events from large 1st and 3rd party led Tier 1's to workshops and VHols
Benefits
• Company Equity • 25 days PTO • 5 days paid volunteering leave • Health insurance • Life insurance • Access to mental health support • 401K • Career development with access to a Udemy account, Blinkist and much more!
Apply Now
Looking for a remote tech job? Search our job board for 30,000+ remote jobs
Search Remote Jobs