Security Architect
July 14
🇺🇸 United States – Remote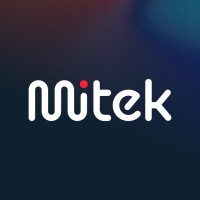 Mitek Systems
The global leader in mobile capture and digital identity verification.
Document Verification • ID Checking • Image Capture Verification • Passport Verification • Drivers License Pre-fill
201 - 500
Description
• Work with cross functional teams to establish the cybersecurity framework, strategy, controls, and plans. • Conduct Red Team activities against Business and Production systems. • Develop a Cybersecurity Response Plan. • Conduct vendor assessments meeting compliance requirements. • Oversee external penetration testing engagements. • Assist Compliance in meeting security standards. • Plan, research, and design security architecture for cloud-based IT systems. • Conduct product design & architecture reviews. • Determine security protocols. • Review system security measures and implement necessary enhancements. • Work with Cloud Engineering Security team to develop practices for monitoring and reporting on cybersecurity controls. • Maintain current knowledge of best practices.
Requirements
• Associate level degree or higher in computer science, IT, or a related field. • CISSP or similar certification. • 8+ years of progressive experience in security risk management and information security. • Strong working knowledge of cybersecurity, IT risks and OS security concerns. • Advanced understanding of security protocols and cryptography. • Expertise in SIEM, IDS/IPS, Firewalls, VPNs and endpoint protection tooling. • Skilled at using security tools such as Metasploit, Kali Linux, Wireshark. • Strong understanding of compliance with security standards. • Knowledge of design patterns for storing sensitive PII Data. • Good understanding of Azure and AWS security. • Knowledge and applied use of coding/scripting in Python, Bash, or similar.
Benefits
• Competitive salary ranges aligned to industry standards. • Career growth opportunities. • Competitive, equitable compensation & benefits programs. • Wellness benefits including medical, dental, vision. • Financial benefits including retirement plan, stock plan participation. • Income protection benefits including life & disability insurance. • Paid time off with generous annual allowance and company holidays. • Learning opportunities including e-learning license, tuition reimbursement. • Home office setup allowance. • Additional/optional benefits including pet insurance, identity theft protection, legal assistance.
Apply Now
Looking for a remote tech job? Search our job board for 30,000+ remote jobs
Search Remote Jobs