iOS Engineer (Remote Considered)
November 18
🇺🇸 United States – Remote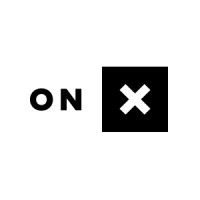 onXmaps, Inc.
Montana Employer of Choice Winner 2021. Join the adventure at www.onxmaps.com/careers
GPS Data Presentation • Mobile Applications • Cloud Systems Deployment and Operation • Mapping • Geospatial
201 - 500
💰 $87.4M Series B on 2022-10
Description
• Building and supporting features on our IOS applications. • Participation in all planning, grooming, and work defining scrum ceremonies. • Ensuring the technical feasibility of UI/UX designs • Writing test coverage for all new features. • Exemplify onX values and a Win as a Team attitude • Other ad hoc duties as assigned by your Supervisor/Manager.
Requirements
• Bachelor's degree in Computer Science or equivalent work experience. • 5+ years working on mobile (IOS) based products is required. • Experience working with APIs, Web Services, and other data integration methods. • Experience with SwiftUI and common IOS tools. • A shared passion for and ability to demonstrate onX's Company Values. • Permanent US work authorization is a condition of employment with onX. • Though not required, we would be thrilled to consider candidates with any of the following: Experience working with Maps, GIS Or Cartography, GraphQL integration experience, Experience working with a distributed/remote team, Experience with search algorithms and/or content management, Experience with Mapbox.
Benefits
• Competitive salaries, annual bonuses, equity, and opportunities for growth • Comprehensive health benefits including a no-monthly-cost medical plan • Parental leave plan of 5 or 13 weeks fully paid • 401k matching at 100% for the first 3% you save and 50% from 3-5% • Company-wide outdoor adventures and amazing outdoor industry perks • Annual "Get Out, Get Active" funds to fuel your active lifestyle in and outside of the gym • Flexible time away package that includes PTO, STO, VTO, quiet weeks, and floating holidays
Apply Now
Looking for a remote tech job? Search our job board for 30,000+ remote jobs
Search Remote Jobs