Executive Assistant
September 8
🌎 Anywhere in the World – Remote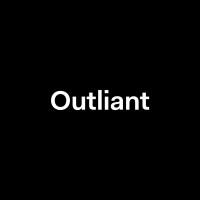 Outliant
Entrepreneurs, engineers, and designers — on a mission to create beautifully rad products.
201 - 500
Description
• Manage the executive's calendar, schedule appointments, and ensure that meetings and events are properly organized. • Draft emails, letters, memos, and other correspondence. • Make travel arrangements, including booking flights, hotels, rental cars, and other travel-related logistics. • Take notes during meetings, summarize discussions, and circulate action items to attendees. • Manage the executive's budget, including tracking expenses, processing invoices, and reconciling accounts. • Manage projects and initiatives on behalf of the executive, including coordinating resources, tracking progress, and communicating with stakeholders. • Gather information, analyze data, and summarize findings. • Maintain discretion and professionalism at all times about sensitive and confidential information.
Requirements
• Good written and spoken English. • Great attention to detail. • Extensive experience working with spreadsheets. • A personal computer with stable internet.
Benefits
• Flexible hours, work wherever you choose. • Unlimited PTO. • Non-working holidays per country of residence. • Pro-rated 13th-month bonus in select regions. • Referral bonuses. • Financial support for online courses. • Fun and casual work environment. • Employee engagement activities and virtual gatherings. • We are a diverse, global team! 🌍
Apply Now
Looking for a remote tech job? Search our job board for 30,000+ remote jobs
Search Remote Jobs