Systems Administrator (RHEL)
October 22
🌎 Anywhere in the World – Remote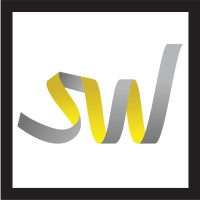 Skyward
Perfecting GovTech. Upgrading the public experience.
Cloud Infrastructure • CMMI • AWS • Quality Assurance • IT Architecture
51 - 200
Description
• Be part of a team supporting the Small Business Administration (SBA) in their quest to automate all the things and deploy applications to the cloud. • Supervise and manage the daily activities of configuration and operation of systems which may be mainframe, mini, or client/server based. • Optimize system operation and resource utilization. • Perform system capacity analysis and planning. • Help users in accessing and using business systems. • Install and configure software and hardware. • Set up accounts and workstations. • Troubleshoot issues and outages. • Ensure security through access controls, backups and firewalls. • Upgrade systems with new releases and models.
Requirements
• Bachelor's degree or equivalent and two (2) years of general experience, or six (6) years of experience with no bachelor's degree. • Experience supporting Windows and Red Hat Enterprise Linux (RHEL) environments. • Proficiency in scripting languages such as Python, Bash, Powershell, etc. • Experience with databases, networks (LAN, WAN) and patch management. • Knowledge of system security (e.g., intrusion detection systems) and data backup/recovery. • Familiarity with various operating systems and platforms. • Resourcefulness and problem-solving aptitude. • Excellent communication skills. What would blow us away: • Previous infrastructure/system administration experience with the Small Business Administration (SBA). • Your innate ability to be resourceful and patient to diagnose and resolve problems quickly and communicate with a variety of interdisciplinary teams and users.
Benefits
• Competitive salary • Comprehensive health and wellness benefits • Retirement savings plan • Work-life balance • Opportunities for growth and advancement • Supportive and collaborative team environment
Apply Now
Looking for a remote tech job? Search our job board for 30,000+ remote jobs
Search Remote Jobs