Senior Product Marketing Manager - TinyMCE
November 17
🇺🇸 United States – Remote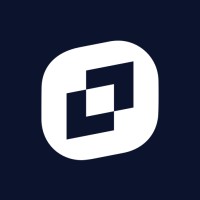 Tiny
World's most trusted WYSIWYG component that enables rich text editing within an application.
web content management • authoring • software • rich text editing • WYSIWYG
51 - 200
Description
• Go-to-Market Strategy: Develop and execute comprehensive go-to-market plans for new product releases and updates, ensuring a seamless product launch process. • Messaging Strategy: Develop and maintain consistent and compelling messaging strategies for TinyMCE, ensuring that key value propositions and product benefits are effectively communicated to the target audience. • Win/Loss Analysis: Conduct win/loss analysis to understand customer feedback, preferences, and reasons behind customer decisions. Use this information to refine the product and marketing strategies. • Competitive Research: Keep a close eye on the competitive landscape, continuously monitoring and analyzing competitor products and strategies to position TinyMCE effectively. • Content Development: Create compelling and informative marketing collateral including product guides, case studies, whitepapers, and more, to educate customers, prospects, and partners. • Sales Enablement: Provide high-value sales tools, training, and marketing assets to empower sellers to effectively communicate the value of TinyMCE to potential customers. • Event Management: Plan and coordinate events, such as webinars, conferences, and workshops, to promote TinyMCE and engage with the target audience effectively. • User Education: Identify and implement new ways to educate users about existing TinyMCE features. • Stakeholder Management: Develop and nurture relationships with key internal and external stakeholders, including partners, customers, and industry influencers, to strengthen TinyMCE's market presence and promote collaboration. • Market Research: Stay up-to-date with industry trends, user needs, and market dynamics to identify opportunities and threats for TinyMCE. Uncover entirely new business opportunities, such as new use cases and new segments to go after.
Requirements
• 3+ years of experience in Product Marketing, preferably in B2B SaaS promoting product offerings for software developers or product managers. • Strong understanding of the software development lifecycle, the developer audience, and the developer ecosystem. • Familiarity with open-source projects and a keen interest in the open-source community is a plus. • Strong analytical skills to analyze market data and customer feedback. • Excellent communication and presentation skills. • Ability to work in a cross-functional team and lead projects effectively. • Creative thinking and problem-solving skills. • Ability to travel internationally (approx 10% of your time). • Experience with working with global remote teams is preferred. • Bachelor's degree in Marketing or related field.
Benefits
• Extra paid leave and dedicated funds to pursue personal development (up to 5 days and $1,500 a year based on tenure) • Access to a mental health and wellbeing platform with 24/7 dedicated psychological support, and targeted programs to promote wellness • Physical and mental wellness reimbursement program • Birthday leave • Paid parental leave
Apply Now
Looking for a remote tech job? Search our job board for 30,000+ remote jobs
Search Remote Jobs