Senior Assurance Engineer, Machine Learning
July 22
🌎 Anywhere in the World – Remote
🤖 Machine Learning Engineer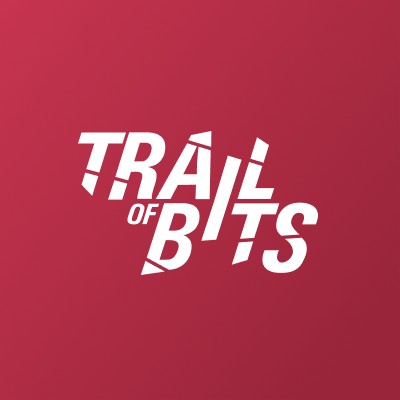 Trail of Bits
Deepening the Science of Security
software security • reverse engineering • cryptography • blockchain • osquery
51 - 200
Description
• Our assurance team is responsible for reviewing high-assurance software in the tech, finance, and defense industries. • Our evaluations allow our clients to make informed decisions about risk to their systems, including how to minimize or mitigate safety and security issues. • In addition to dedicated teams focusing on application security, cryptography, blockchain security, and emerging platforms security, Trail of Bits has a machine learning (ML) practice that creates tools and techniques for the exploration of new attack surfaces and failures that can lead to the degradation of model performance, exploitation of ML system assets, and manipulation or lack of robustness of resulting ML outputs. • Trail of Bits has also created and maintains more than 200 free and open-source tools (available in our GitHub repositories) and offers research and engineering services for the public and private sectors. • As a Senior Security Engineer, Machine Learning you will be a part of a new machine learning assurance team that aims to identify and taxonomize classes of failure modes which directly impact ML model performance, as well as novel hazards and threats that can compromise the ML operations pipeline for our clients. • You will provide value to our clients through your expertise and experience within the ML development lifecycle as well performing risk assessments and threat modeling.
Requirements
• 3+ years of experience with the machine learning data pipeline or machine learning development lifecycle. • 3+ years of experience with systems, safety, or security engineering principles for mission critical applications. • 3+ years of experience performing or evaluating analysis methods to assess machine learning performance, safety, or security from system-level requirements (risk assessments, system hazard analysis, STPA, etc. included). • Knowledge of ISO 38507, ISO 25012, or similar AI standards such as EU Commission Ethics Guidelines for Trustworthy AI. • Excellent verbal & written communication skills. • Proven success working in a geographically dispersed and remote work environment. • Can adapt and drive innovation and performance in a rapidly changing field. • Technical background to be able to look at systems and analyze their behaviors and realize their failures.
Benefits
• Liberal expense policy for acquiring the equipment and software that help you do your job. • We offer exceptional and tailored technical, leadership and organizational training for our team members. • Everyone is encouraged to identify additional opportunities for personal professional growth with working at Trail of Bits. • We routinely highlight the amazing work our employees do via our blog, product offerings, and conference talks. • Multiple generous health, vision, and dental insurance plans. • Ancillary benefits including life and disability insurance. • Retirement plan with 5% company matching. • 4 months paid parental leave. • Moving expenses to NY: $5,000 one-time. • Charitable donations matching up to $2,000. • One time $1,000 at home office expense stipend. • $500/year personal learning & development budget. • Executive coaching for managers & above. • Bonuses for recruiting, public speaking, tool releases, blog posts, academic posters, proposals, and whitepapers, and end-of-year bonuses based on company, team, and personal performance. • 20 days of PTO per year for vacation, sick, and personal time off. • 15 company holidays per year. • Carbon offsets for your personal and corporate carbon emissions through Project Wren. • Dedication to diversity, equity & inclusion.
Apply Now
Looking for a remote tech job? Search our job board for 30,000+ remote jobs
Search Remote Jobs