Staff Security Engineer, Application Security
May 23
🌎 Anywhere in the World – Remote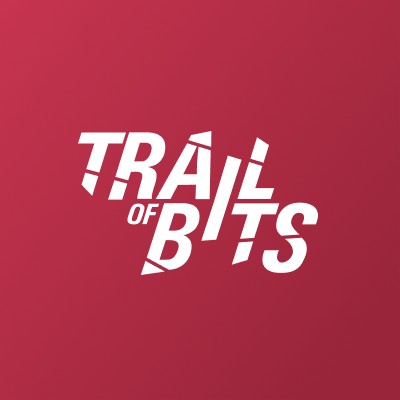 Trail of Bits
Deepening the Science of Security
software security • reverse engineering • cryptography • blockchain • osquery
51 - 200
Description
• The Assurance team reviews low-level, high-assurance software in various industries.• Staff Engineers are responsible for code reviews, architecture reviews and threat models for clients.• Collaborate with other assurance engineers to execute successful client projects and to build impactful tools.• Develop new security tools by staying at the forefront of security research and integrating lessons learned from our work with clients to build the state-of-the-art.• Personal and professional development learning opportunities.
Requirements
• Experience with low-level or cloud-native software. • Experience in reading relevant computer science academic research. • Background in or prior regular use of programming language theory. • Familiar with the agile development, Github flow, and modern software engineering practices. • Proficiency in one or more programming languages. • Experience with bugging skills and/or experience with reverse engineering. • Proven ability to drive and complete projects. • Able to communicate complex technical material to clients and funding agencies. • Adept at writing.
Benefits
• US estimated base salary for this full-time W2 employee role is $190,000-$215,000 not including bonus and benefits.• Liberal expense policy for acquiring the equipment and software that help you do your job.• Exceptional and tailored technical, leadership and organizational training.• Multiple generous health, vision, and dental insurance plans. Ancillary benefits including life and disability insurance. Retirement plan with 5% company matching. 4 months paid parental leave. Moving expenses to NY: $5,000 one-time. Charitable donations matching up to $2,000. One time $1,000 at home office expense stipend. $500/year personal learning & development budget. Executive coaching for managers & above. Bonuses for recruiting, public speaking, tool releases, blog posts, academic posters, proposals, and whitepapers, and end-of-year bonuses based on company, team, and personal performance. 20 days of PTO per year for vacation, sick, and personal time off. 15 company holidays per year. Carbon offsets for your personal and corporate carbon emissions through Project Wren. Dedication to diversity, equity & inclusion.
Apply Now
Looking for a remote tech job? Search our job board for 30,000+ remote jobs
Search Remote Jobs