Business Development Director - Oracle
November 10
🇺🇸 United States – Remote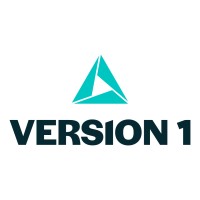 Version 1
Ready to modernise, transform and accelerate your IT?
Oracle Technologies • Microsoft Technologies • Amazon Web Services • Enterprise Architecture • Project & Programme Management
1001 - 5000
💰 Private Equity Round on 2017-04
Description
We are a market leader in Oracle EPM/Analytics/ERP/HCM Applications across all industry verticals. Due to our expansion plans, we are looking to hire an entrepreneurial Business Development Director to work in our Oracle Consulting Sales team to support and develop our strong footing in the US market. This is an exciting role for a senior sales professional who wants to develop their career selling and delivering consulting and technology solutions into the US Oracle Market. You will be part of a closely aligned sales team with a collaborative approach, focused on both individual and joint success. You can work independently but also access support from a network of people. You will be supported by dedicated Pre-Sales Solution Architects to craft the best solution offering possible. The successful candidate will ideally be experienced in Oracle applications and analytics new business professional services sales as set out below and will have a number of elements to their role: identify, research and target prospective customers leveraging modern sales engagement techniques. lead large sales opportunities into both existing and new customers that have already developed both directly through our Commercial team or through our strategic technology (Oracle) or sales partnerships. lead on smaller sales opportunities/bids independently or with involvement from other members of the commercial team. lead the execution of contracts awarded to Version 1 – client engagement, commercials, contracting, delivery practice engagement, project mobilization. Your enterprise sales experience should include at least some of the following: Oracle EPM Cloud Solutions Oracle ERP/HCM Cloud Solutions Oracle OCI Solutions Legacy Hyperion On-Premises applications Business Intelligence
Requirements
• Excellent experience working in a business development environment into the Oracle Consulting Services space Ideally, experience working in IT Services and technology solutions environment (rather than product) Influencing skills: the ability to get people at multiple levels to deliver what you need on time and with high quality Strong written skills in order to complete responses and internal documentation to a high standard – you must have excellent Word, Powerpoint and Excel skills. You'll be highly attentive to detail. • Strong communication and interpersonal skills, with the ability to engage at all levels across an organization internally and externally Experience of acquiring new customer accounts and developing strong customer relationships. Good commercial awareness and sound understanding of project and business dynamics. Ability to work to tight deadlines. You'll be capable of effective prioritization of tasks and personal time management while recognizing and flagging issues outside your area of own expertise.
Benefits
• Excellent base plus uncapped commission • Certified Great Place to Work for 12 years in a row • Career Progression (709CPD Promotions in last 12 months) • Generous Holiday Allowance • Employee Discount Scheme - available online and in a wide range of stores • Flexible and Remote working Options • Lunchtime activities include but not limited to fitness, yoga, financial advice, and wellbeing • 401(k) Private Healthcare Cover • Offer incentives for accreditations and educational assistance for courses relevant to your role • Wide range of reward schemes including: Version 1 Excellence Awards (annual) • 'Fostering several Diversity, Inclusion, and Belonging schemes • And many more exciting benefits… drop us a note to find out more
Apply Now
Looking for a remote tech job? Search our job board for 30,000+ remote jobs
Search Remote Jobs