Global Public Relations & Content
May 24
🌎 Anywhere in the World – Remote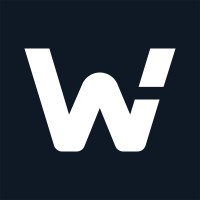 WOO Network
Play your part in the crypto evolution!
cryptocurrency • blockchain • investment • 數字貨幣 • 虛擬貨幣
51 - 200
💰 $12M Series A on 2022-01
Description
• Maintain a deep, up to date understanding of the crypto industry, emerging technologies, key players, and business trends. • Create blog posts, direct electronic marketing, press releases, social media, and other web-content to present the company and products in a clear and professional manner. • Develop strategies to accelerate awareness and growth in global and localized markets while maintaining media and journalist relationships. • Collaborate with leading industry partners to co-develop product announcement strategies. • Work closely with WOO Network's Product, Engineering, and Customer Support teams to address client requirements and ensure successful implementation and continued use. • Identify and monitor data-driven metrics to measure and improve our reach. • Be a key member in crisis communications, helping deliver transparent messages that enhance trust with our users and community.
Requirements
• Bachelor's degree in Business Administration, Marketing, Communications, or a related field, or equivalent experience. • 4+ years of proven experience in a marketing or communications role. • Excellent written and verbal communication skills. • Strong research and analytical skills. • Up-to-date knowledge of digital marketing strategies and technologies. • Knowledge of cryptocurrency and blockchain industry. • Ability to work in a fast-paced environment. • Strong learning ability and communication skills. • Self-management ability and teamwork skills with people from different countries. • Experience in developing trading systems or financial-related products is a plus.
Benefits
• Highly motivated colleagues who push each other to be the best • Access to the best-in-class liquidity and trading execution at zero or low cost • Fostering an environment of ingenuity, perseverance, and fulfillment • Culture that values teamwork, openness, courage, and urgency • Flat, inclusive, and empowering culture • Opportunity to work on cutting-edge technologies and products in the crypto industry • External Referral Incentives Program
Apply Now
Looking for a remote tech job? Search our job board for 30,000+ remote jobs
Search Remote Jobs