Motion Graphics Designer
May 24
🌎 Anywhere in the World – Remote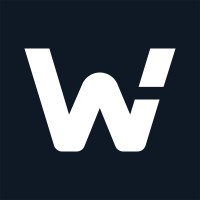 WOO Network
Play your part in the crypto evolution!
cryptocurrency • blockchain • investment • 數字貨幣 • 虛擬貨幣
51 - 200
💰 $12M Series A on 2022-01
Description
• Create a variety of motion graphics for new product features, product tutorials, social media posts and brand promotional content. • Help to generate visual elements for the website. • Animate and create UI elements to bring the product to life for both desktop and mobile. • Come up with other visual elements when needed, especially marketing-related events or promotion. • Collaborate with other designers to find creative solution to various design issues.
Requirements
• 3+ years professional experience as a Motion Graphics Designer. • Must be proficient in 2D animation. 3D skill is a plus. • Have good storytelling skills and understand the aesthetically hierarchy of a composition. • Ability to design original concepts within brand guidelines. • Have a strong sense of Typography. • Expert in Adobe Suite. Figma and 3D software such as Blender or Cinema 4D knowledge is a plus. • Able to multitask and work independently. • English is a must. • Preferably with experience in developing trading systems or financial-related products.
Benefits
• Opportunity to work with talented and driven individuals. • Environment of ingenuity, perseverance, and fulfillment. • Mission of progressing decentralization in an industry that stands at the forefront of innovation. • Culture that is flat, inclusive, and empowering. • Close collaboration with People, Marketing, Design, Operations, Product & BI Teams. • External Referral Incentives Program.
Apply Now
Looking for a remote tech job? Search our job board for 30,000+ remote jobs
Search Remote Jobs