Enterprise Account Manager
4 days ago
🇺🇸 United States – Remote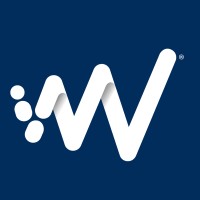 WorkWave
The Leader in Cloud-Based Field Service and Fleet Management Solutions for Companies With a Mobile Workforce.
1001 - 5000
Description
• We are looking for an Enterprise Account Manager to develop new business from existing clients by calling into our base to both cross-sell new products as well as expand our current ones. • In this role, you will be responsible for learning an Enterprise software solution, providing online demonstrations, achieve a monthly quota, while working with internal teams to improve the entire customer experience. • Drives customer growth within assigned book of business • Builds and maintains relationships with customers at all levels, including senior leadership to assess needs and effectively link product value, features/benefits to those needs • Presents and positions WorkWave's products/services to customers via on site visits • Builds sales pipeline through prospecting efforts including but not limited to referrals, trade shows, customer marketing events, webinars and account reviews • Develops and maintains detailed product and marketplace understanding to help customers make well informed buying decisions • Plans and organizes personal sales strategy by thoroughly understanding the account's business cycles and timing • Prepares presentations, demonstrations, investment summaries, and sales contracts • Effectively builds and maintains partnerships with clients, prospects and people at all levels across the company
Requirements
• A self-starter with demonstrated ability to take initiative • Applies strategic approach to building book of business • Ability to clearly present and effectively overcome objections • Proven ability to leverage established relationships and proven sales techniques for success • Drive engaging and influential communication with Senior level leaders within Enterprise companies • Results driven with proven track record in closing B2B sales against a quota • Ability to multi-task and handle multiple accounts and issues simultaneously • Work effectively within a fast paced changing environment • Works well independently while working toward a team goal • Bachelor's degree preferred or equivalent combination of education and work experience • A minimum of 5 years of sales experience desirable. Preferably in the software industry or field services, but not essential.
Benefits
• We know that there are benefits of being in the office and working from home. WorkWave promotes a healthy work/life balance and provides employees with the flexibility of collaborating in the office or the option to work virtually if desired. • We have employees in over 30 states, 7 countries and many regional offices - each with their own set of perks and opportunities to give back to the local community. • Whether you work remotely or take advantage of one of our offices, you'll find a community of WorkWavers that value diversity, and care deeply about our products, clients, our communities and each other. • Our HQ is based at our state of the art home office in the historic Bell Works complex located in Holmdel Township, New Jersey • With everything you could find in a great downtown -- from restaurants and retail to art and culture the Bell Works "Metroburb" is a microcosm of innovation, possibility, and inspiration and WorkWave is proud to be a part of it • Pharmacy, urgent care, bank, restaurants, florist, gym, dentist, outdoor patio bar and weekly farmers market all conveniently located on the first floor - making running errands on a break a breeze. • We work hard but play hard too...need a break? When in the office kick back in our common area, play a game of arcade basketball, video games in our game rooms or face off in a ping pong match • WORKING REMOTE? Great! Our teams are well versed at working collaboratively in a fully virtual environment. We keep our offices available to all to use when working remotely isn't feasible, or to help with cross training, team building and/or brainstorming. • Employees can expect a robust benefits package, including health and dental and 401k with company match • Find your perfect work/life balance with our Flexible Time Off policy or generous PTO plan (role dependent) and paid holidays • Tuition reimbursement • Robust Employee Assistance Program through TotalCare offering free counseling 24/7/365, plus financial counseling, legal guidance, adoption assistance services and much more! • 24/7 access to virtual medical care with Teladoc • Quarterly awards based on peer nominations • Regional discounts and perks • Opportunities to participate in charitable events and give back to the community • We understand the impact of attracting and keeping top talent and reward intellectual curiosity and a thirst for personal and professional growth • Encouraging our employees that already have an intimate knowledge of and passion for our products to apply for other roles within our walls just makes sense! • Our employees have access to extensive video libraries for soft skill and role specific training available 24/7 and live trainings are provided throughout the year • Join our winning team!
Apply Now
Looking for a remote tech job? Search our job board for 30,000+ remote jobs
Search Remote Jobs