CPT-4815 Executive Assistant
September 26
🌎 Anywhere in the World – Remote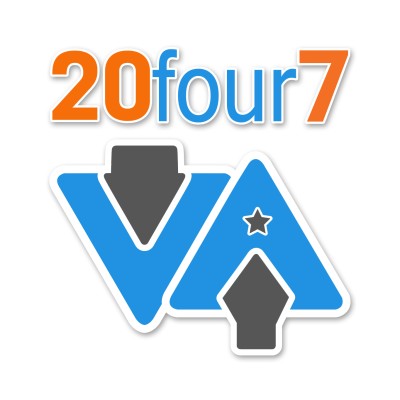 20four7VA
End-to-End Virtual Staffing Solutions | Hire Simply, Scale Quickly
General Admin Virtual Assistant • eCommerce • Virtual Staffing • Social Media Management • eCommerce Virtual Assistant
51 - 200
Description
• Executive Assistant VA • Calendar Management: Help in managing and maintaining executives' schedules, including arranging meetings, and appointments. • Communication: Draft and edit correspondence, emails, reports, and other documents on behalf of the executive. • Meeting and Event Coordination: Organize and schedule meetings, conferences. Prepare meeting agendas, materials, and minutes. • Document Management: Maintain and organize files, ensuring easy retrieval of information. Prepare and proofread documents, reports, and presentations. • Administrative Support: Handle incoming calls and inquiries, redirecting them when necessary. • Data Analysis: Collect, analyze, and prepare data and reports to support decision-making. Create and maintain databases and spreadsheets as needed. • Confidentiality: Maintain strict confidentiality of sensitive information and documents. • Problem Solving: Anticipate and proactively address issues, challenges, and potential obstacles. • Project Assistance: Assist in special projects and initiatives as required by the executive team. Conduct research and compile information as needed.
Requirements
• Bachelor's degree or equivalent experience preferred. • Proven experience as an executive assistant or in a similar role preferred. • Knowledge in office software, including Microsoft Office, Google Suite, CRM, and other tools preferred. • Excellent organizational and multitasking skills. • Strong communication and interpersonal abilities. • Discretion and the ability to handle confidential information. • Attention to detail and accuracy. • Ability to adapt to changing priorities and work well under pressure.
Benefits
• Competitive rates • Weekly payments • Annual rate increase (based on performance) • Paid time off • Paid holidays • Various open roles are available • Free training and upskilling • Constant support and guidance from managers and mentors • Clear schedules and guidelines • A vibrant community always ready to support you • And more!
Apply Now
Looking for a remote tech job? Search our job board for 30,000+ remote jobs
Search Remote Jobs