Senior Digital Account Manager
July 18
🌎 Anywhere in the World – Remote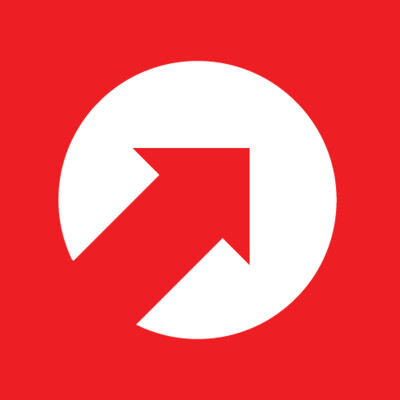 10up
We make the web better by finely crafting websites & tools for content creators.
WordPress • PHP • jQuery • HTML / CSS • Strategy
201 - 500
Description
• The "Account Strategist" role augments a traditional agency Account Manager by elevating tactical relationship and administrative responsibilities into a position charged with forging productive internal and client partnerships, cultivating account growth through thoughtful, creative, and solution-based consulting, and seeing through successful project outcomes. • As a Strategist you'll have ownership and autonomy to manage a variety of client accounts across a combination of innovative, challenging projects and ongoing support engagements. • Client portfolios span from startups and impactful nonprofits, to some of the biggest names in the industry; such as Politico, Microsoft, Meta, Google, The New York Times Co., and The Nobel Prize Committee. • Intentionally remote since day one, spanning six continents and 38+ countries, 10up fully embraces the benefits of distributed work. • Join our team of collaborative, cross-discipline professionals who have been working together to push the boundaries of enterprise-level projects and deliver exceptional service to our partners for over 12 years.
Requirements
• You are very comfortable juggling multiple, competing priorities, and you thrive on the fast-paced nature of the work. • You have experience delivering full scope CMS-based website projects for enterprise clients in an agency environment, preferably with a practical understanding of the WordPress platform. • You live and breathe crafting clear, well-articulated client and team communication. • Your passion and experience lies in strategically helping clients move from concept to execution by matching their online goals to 10up's areas of expertise. • You possess superior project awareness at all times; proactively tracking project budget and scope, identifying risks and mitigation paths, and delivering thoughtful, routine, comprehensive client updates.
Benefits
• Individual growth and advancement opportunities, supported by leaned-in discipline managers and leadership. • Multiple paid time off programs, including accrued PTO, parental leave, bereavement leave, and company holidays – including an all-company break from Christmas Eve to New Years Day. • Health, dental, and life insurance programs (available for United States team members). • Retirement contribution programs (currently available in the U.S. and U.K.). • $3,000 USD accrued annually in professional development budget for you to spend on conferences, training, or to buy back time for programs like independent study. • Global Company summits – opportunities to meet, socialize and learn with fellow 10uppers in person at remarkable destinations. • An end-of-year all-hands bonus program, along with smaller opportunities for recognition throughout the year. • A Director of Account Strategy that supports your career growth and development. • $80,000 - $100,000 a year The expected annual salary range for this position is between $80,000 and $100,000 USD. Compensation is determined based on a variety of factors including relevant experience, other job related qualifications/skills, geographic location, and business needs.
Apply Now
Looking for a remote tech job? Search our job board for 30,000+ remote jobs
Search Remote Jobs